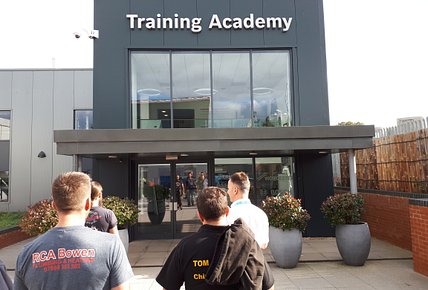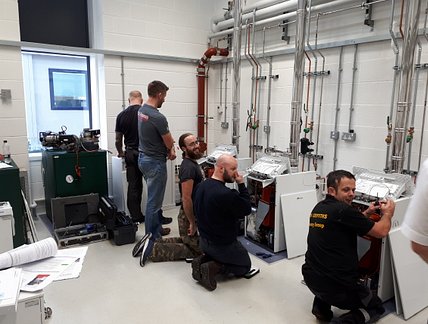 Our engineers have all been fully trained in fault finding and breakdown repair, This is to ensure that we solve your problem quickly. We cover all makes of boilers, ranges and appliances. If your oil boiler breaks down or locks out don't just call anyone to repair it. A fully trained boiler engineer will fault find with logical approach, working through the issues a domestic oil boiler or appliance may have until they locate the problem.
All our engineers are OFTEC trained and qualified, this in practical terms means that OFTEC have audited our company and checked that we have everything in place to meet your expectations. All companies like H and H Oil Heating and Plumbing must be insured and have a minimum set of procedures in place. Additionally, OFTEC ensures that our engineers are performing the required level of quality and working in a safe and compliant manner.
Basics of Oil Boiler Fault Finding and Repair.
1. Find if the fault is on the oil boiler controls side or the pressure jet burner.
2. If the fault is oil boiler control based use a multi meter to test the wiring and safety switches.
3. If the fault is on the oil boiler pressure jet side test and eliminate the following components.
Optical resistor, solenoid, pump, electric motor, ignitor, motor start capacitor, pump and motor coupling. All these oil boiler pressure jet components can be tested via practical methods or multi meter.
Additionally, a lot can be gleaned from the blast tube condition.
For our oil boiler engineers each boiler failure can be a little like a logic puzzle, worked through in order fashion they will identify the failure and implement a solution.
.
Our Training and Qualifications
Call an engineer direct -Tel 01239712820 Mob 07975556356
Oil Boiler Breakdowns & Faults
Copyright © 2019 H&H Oil Heating & Plumbing
Before Calling Our Emergency Number We Recommend You Check The Following Items. It May Save You Money.
1. Do You Have Oil In Your Tank?
2. Have You Checked Your Fuses To See If Any Have Tripped?
3. Have You Pressed Reset On Your Boiler?
4. Are Your Batteries In The WIFI Controls OK?
Central Heating Services
Additional Services:-